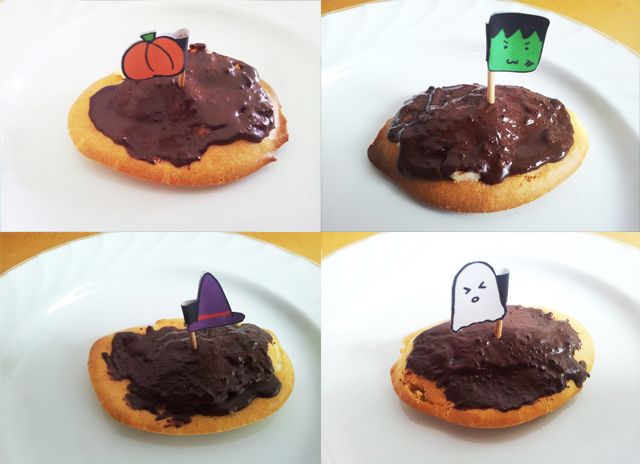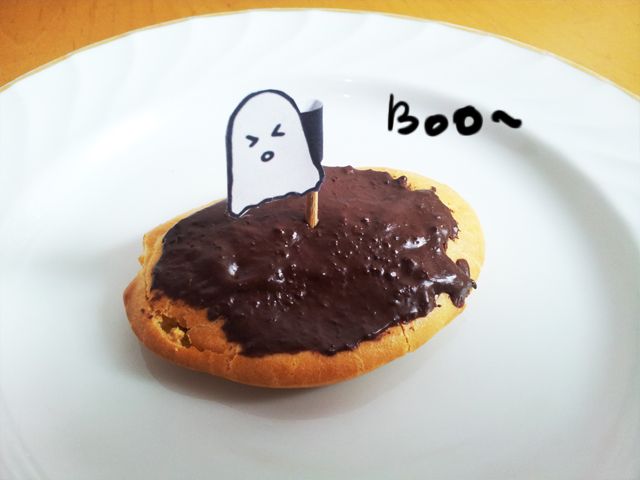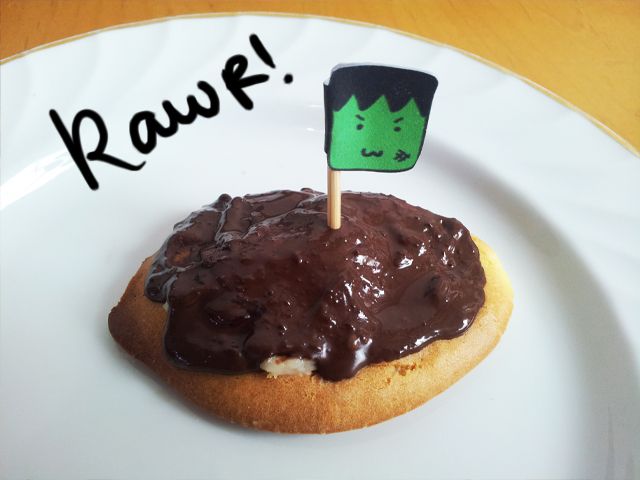 Ok so maybe most of u got no idea what are those? Well that's ok. They're supposed to be eclair. YES PEOPLE, ECLAIR. But well the result is more like... UFO?
It's actually my first time making this kind of pastry. I used a choux pastry recipe my mom got. Mom is so good at making this kind of pastry seriously! She almost make
Kue Sus
every month. Well at least once a month. She said that my dough is too thin. Yep kinda hard too form them. Plus when I baked it... they didn't really swell.
Thanks God my mom decided to make the filling for me. It was really helpful! It makes the pastry taste yummyyy! And with some melted chocolate on the top , it's even taste yummier! No kidding but this treat is really delicious. Even though it's appearance is kinda bad. (I personally give it 9/10 for the taste and 5/10 for the appearance lol)
And btw , I make the pastry toppers myself. U can print it too then stick it on a toothpick :)
----------------------------------
Sorry if I didn't get to post it yesterday. Yesterday was really tiring but so fun! I got home around 11 PM, trying to edit these photos but i was just too tired. Oh I wish i'm better at time management!!