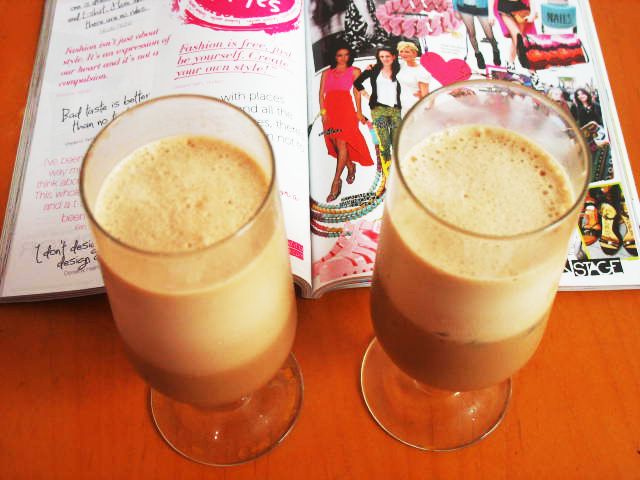 Who doesn't love cappuccino here? Well , I do love it. It's great for ur weekend cooler! And it's so simple to make. It only takes about 15-20 minutes. Now as I have promised before , I'll give you my ice cappuccino recipe :)
Makes about 2 ice cappuccino.
Ingredients :
-2 sachet of cappuccino coffee. (brewed with a boiled water then let it cool)
-Ice cubes (about 8 ice cubes. but you can add more ice cubes if u want).
-Coffee ice cream.
How to :
- In your blender , mix the brewed cappuccino coffee , coffee ice cream , and ice cubes together.
- Pour it into the glass. Served.